About Us
We interact with customers to understand their ever evolving demands and specific requirements to find ultimate solutions to every emerging challenge faced on day-to-day basis in the current market scenario
View More
Incorporated in the year 1970, Acid India is a highly reckoned firm, founded passionately by Shri. Jayant D.Asher, a recipient of Excellence award in Pharmaceutical Profession sciences. The company was led into core operations by his Brother Late Shri. Kamal D.Asher with whose help, it steadily progressed and affirmed a leading position in the Industry. With a significant share in both the established & emerging Markets of the nation, Acid India Limited is now a 52-year old ISO 9001:2015 certified organization operating under the leadership of Shri Nitin J Asher who is the current chairman of the company. No doubt, that he along with his younger brother Shri. Amrish J Asher, Managing Director, Acid India Limited propelled the Company's turnover in multi-folds by initiating phase by phase enhancement of geographic presence, collaborating with world class MNCs and creating new product segments.
From a proprietary firm that once started promoting acids like hydrochloric acid, sulphuric acid and nitric acid in the early 70's, Acid India Limited is now a pioneering organization, manoeuvring its energy and expertise in business development, channel sales and value added selling of a comprehensive array of food ingredients and industrial chemicals across India. Moreover, In view of the rich and profound relationship with customers, Acid India is flourishing as the chosen channel partner to represent some of the renowned brands across the globe like International Flavours & Fragrances (IFF), 3M, Cargill, Olam Food Ingredients (Ofi), Weifang Ensign, Aditya Birla – Grasim Industries, Solaris Chemtech, Symrise and Bell Saffron respectively for their products.
Being Headquartered at Chennai, Acid India Limited has multiple branch offices with state-of-the-art warehouses in Tamilnadu, Karnataka, Maharashtra, Gujarat, Andhra Pradesh and Telengana. In addition to it, resident operations at Kerala, Rajasthan, Madhya Pradesh and Orissa with committed and dedicated human resource are result – oriented proven pathways embraced for accelerating growth and business development.
Over many meritorious years of exploring the market, the company has been consistently contributing to Food-based industrial segments like Dairy, Bakery, Beverages, Confectionery, Nutritional Supplements, Edible Oils, Convenience Foods (RTC & RTE), Pharmaceuticals & Agro Chemicals, Pickling, Animal Feed and HoReCA. On the other hand, Acid India has stood apart also as a significant player in Non-Food based industrial segments like Electroplating & Metal Finishing, Personal Care & Cosmetics, Technical Textile, Water Treatment, Leather Processing, Detergents, Match Manufacturing, Paper Mills, Fertilizers and Cement Manufacturing.
To enhance and achieve the goals of the organization, the skilled, experienced, trained and highly qualified professionals of Acid India Limited, interact with end users to know their ever increasing demands and specific requirements by taking support of Principals Manufacturers and find ultimate solutions to every challenge faced by customers.
In a nutshell, when you make a beginning with Acid India Limited, it will be an everlasting reliable source of support, as we believe firmly in long term relationships rather than a One Time Sale.
Commenced operations with product promotions of Hydrochloric acid, Sulphuric acid and Nitric Acid.
Undertook the role of distributorship of phosphoric acid for Ballarpur Industries Limited (BILT)
Added new products like Caustic Soda, Sodium Tripolyphosphate (STPP), Bromine and Bromine Chemicals and Citric acid in the company's portfolio.
Kick started business operations in Mumbai with dedicated office and state of art the warehouse
Became authorized channel partners for Danisco, VVF (India) Limited, Adani Wilmar Limited, Kasyap Sweetners Limited, Deepak Fertilizers and Petrochemicals Corporation Limited and Weifang Ensign.
Expanded business operations to Karnataka, Andhra Pradesh, Kerala and Gujarat with dedicated offices and warehouse facilities.
Extended our PAN India presence with more business operations at Telengana, Gurgaon and West Bengal
Chosen as the sole distributors for 3M India, Cargill and The Dow Chemical Company
Ventured into Madhya Pradesh, Odisha and Rajasthan markets with effective field force to reach out to our customers
Included new potential product ranges in the company's portfolio by establishing distributor -partnership agreements with Olam Food Ingredients (Ofi), Evyap, Emery Oleochemicals and Bell Saffron
Our Vision,
Mission & Values

To become the preferred Global Conglomerate offering unique and value added solutions to all industries and mankind to their delight

To provide unique and value added solutions through innovation and solution orientation. Channelize and direct all activities towards providing ultimate delight to our stakeholders


Add Value, Accountability

Integrity & Ethics, Innovation & Solution Orientation

Lead, Inspire & Deliver, Lasting Relationship

Build the habit of learning what the customer needs.

Provide timely service of exception quality and value.
Go beyond stakeholders' expectations at every opportunity.
Our Turnover (FY: 2021 – 2022)

5 Decades of Dedicated Service to Industry


20+ Product Categories & 300+ Unique Products

Multiple Branches with State-of-the-Art Warehouses


Young team of qualified and trained professionals

Vibrant leadership team with vast experience

Robust & Concrete Commercial support

Local Terrain knowledge with solution oriented approach

Expertise in handling high value products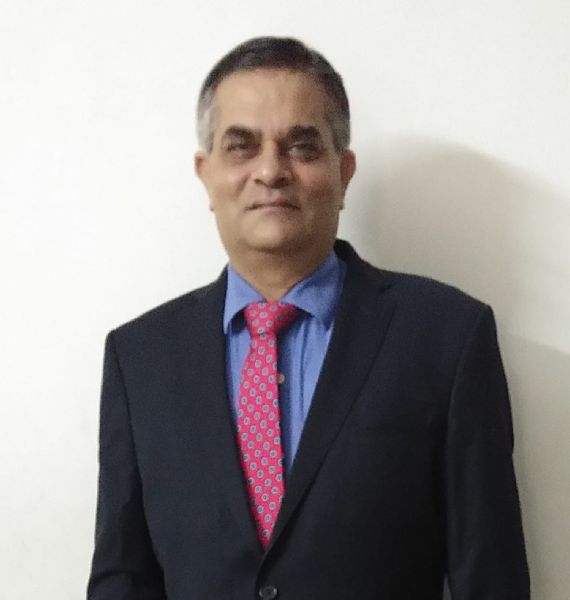 " We are ever in pursuit of becoming a Customer's Companion in his Growth Journey by offering Uncompromising Quality, Reliability and Sustainability in products and services. "
On behalf of the Acid India Group, I deem it to be a matter of immense pleasure and privilege to talk to you through this portal of Acid India Family. No wonder, I feel so glad and fulfilling to realize the fact that our company is able to be a part of millions of lives in India through our food related products in their everyday use.
We are proud of our heritage and remember with fondness all our predecessors since the 1970s, who had taken sincere efforts and made substantial contribution to the growth of this Company that has brought it to the stage and status where it is now. In sustaining this meritorious patrimony, our present teams of vibrant and trained professionals in various departments have been working strenuously towards that one firm objective of proposing and delivering the right kind of tailor made solutions to customers by understanding their needs and requirements.
One of my favorite quotations, that very often keeps ringing in my head and that fuels my own self to enthusiasm and motivation is that:
"When I Lost My Excuses, I Found My Results"
We as a pioneering trading house of a comprehensive array of food ingredients and industrial chemicals, have confronted ups and downs in the ever changing and ever evolving global circumstances. Though 2020-2021 was marked not only by its challenges due to COVID-19, but also clearly moulded us as individuals and as an enduring organization to stay robust and immune in the new normal economic scenario. The aftermath of COVID-19 in the form of safety protocols, financial fluctuations, manpower uncertainties, dull markets, lower conversion rates, higher attrition rates or stringent material demands, nothing stood as an excuse to our people from dispatching professional services to our stakeholders. We positioned ourselves to taking greater interests in the interests of our consumers and doing our best to deliver customer satisfaction on a consistent basis.
Moreover, the emergence of new product trends in the market characterized by digitalization and the revolution in customer preferences for good, truly has been the integral part of our company's growth and transformation. Bearing in mind the aspiring goals of our customers, We analyzed our product portfolio and partnered with key MNCs across the globe to provide world class products to Indian customers both in terms of quality and deliverance. Now that we are catering to 20+ industrial segments with a basket of 20+ product categories, 300+ individual products with 10 operational hubs across India, certainly there is no turning back from our vision "To become the preferred Global Conglomerate offering unique and value added solutions to all industries and mankind to their delight"
Having said this, Days are not far when our Company will continue to learn more and explore ways to make footprints in the manufacturing industry as well, while continuing to find newer and better insights to address customer needs through our trading expertise. We are ever in pursuit of becoming a Customer's Companion in his Growth Journey by offering Uncompromising Quality, Reliability and Sustainability in products and services.
Once again thank you for visiting our website and taking your valuable time to read my thought.
Looking forward for a longer & stronger business relationship.
Have a nice day.
Chairman
Acid India Limited